3 Search & Rescue Dogs and 2 Mobile Health Clinics are assisting ASAM teams in their works carried out under the coordination of the Republic of Türkiye Ministry of Interior Disaster and Emergency Management Presidency (AFAD).
Works are Carried Out in Collaboration with Public Institutions
Search & rescue activities, as well as the distribution of relief items, child protection, health counselling and psychosocial support, are carried out in collaboration with public institutions, including AFAD, T.R. Governorship of Hatay, T.R. Ministry of Family and Social Services Hatay Provincial Directorate, and T.R. Ministry of Health Hatay Provincial Directorate of Health.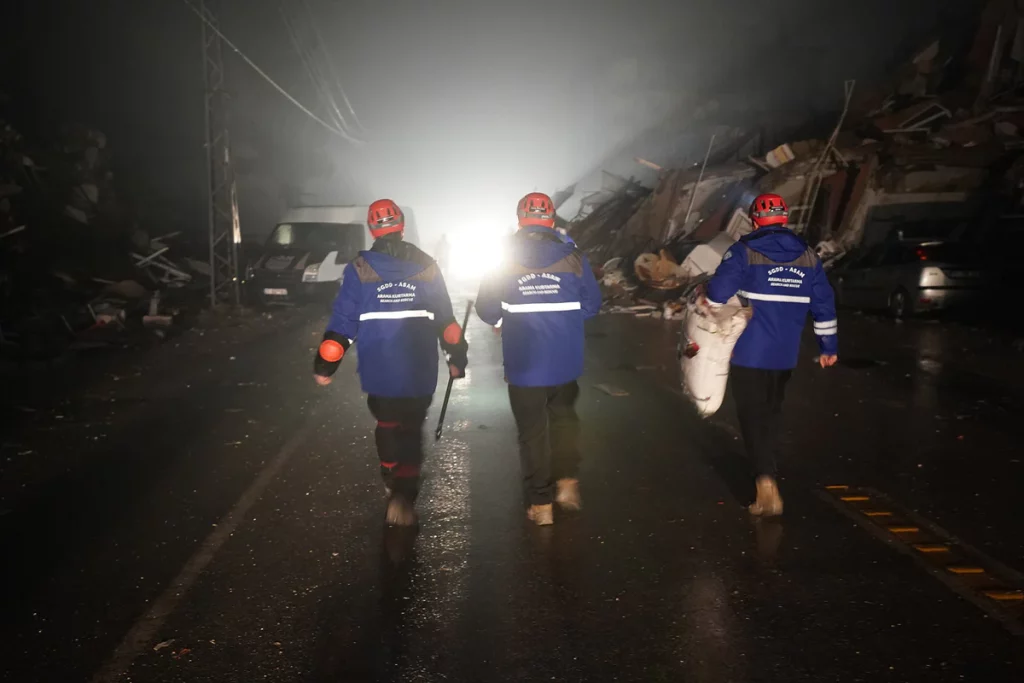 Search & Rescue Works Continue
"Search & Rescue and Canine Search Teams", operating under ASAM Disaster and Emergency Response Unit, have reached those wounded under the rubble during the works initiated since the first day of the earthquake. The teams have rescued 18 persons from under the rubble in the first three days of the earthquake. Search & rescue works for reaching earthquake victims under the rubble continue in the region where aftershocks are still taking place since the first day of the quake.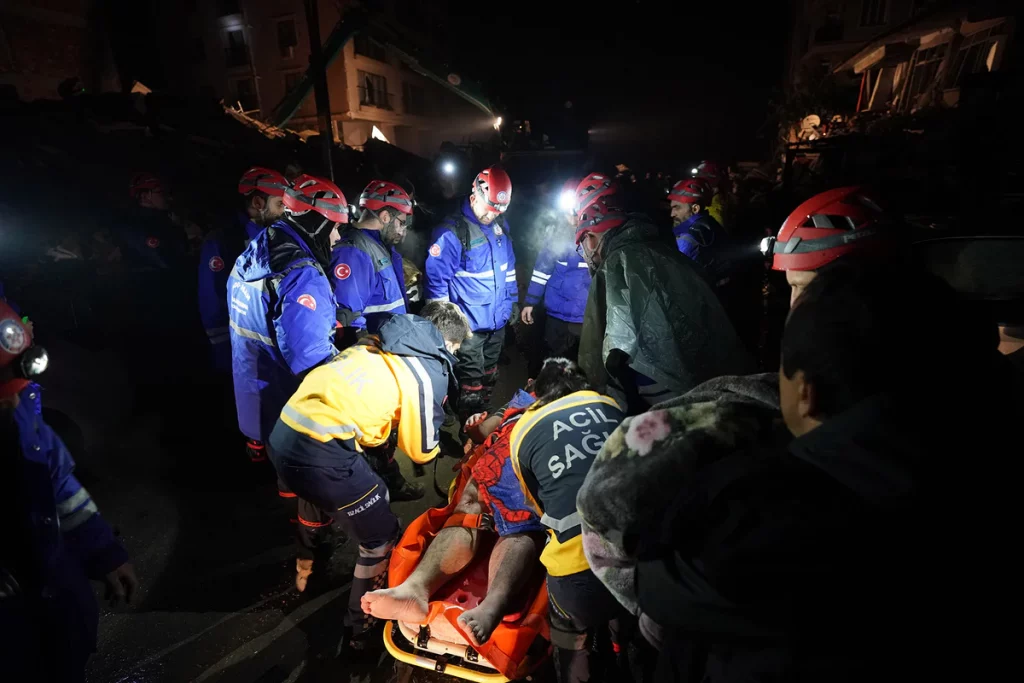 Needs Analysis Works Are Being Carried Out
ASAM is providing support in meeting the urgent needs of families affected by the earthquake, sending relief items such as food, water, baby diapers, sanitary pads, wet wipes, blankets and sleeping bags to the region hit by the earthquake. The distribution of relief items, especially to vulnerable earthquake victims identified with the help of the needs analysis works, is being performed under the coordination of AFAD. ASAM staff, who are experts in their respective fields, are carrying out the needs analysis and child protection works, and offering psychosocial support and health counselling services.