ASAM built two separate compounds in Antakya in order to conduct its activities quickly and efficiently in the regions affected by the earthquake. By collecting the relief items dispatched to the region in the warehouses established in Antakya, ASAM ensured coordination in the field and the delivery of the humanitarian relief items to the regions from this point. ASAM staff assigned in Hatay also spent the night in the tent city formed in this location.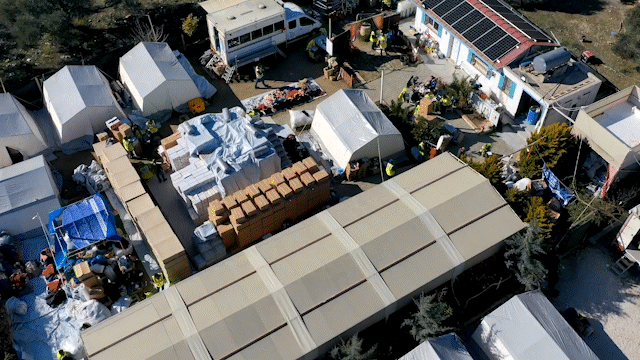 Humanitarian relief items are being delivered to persons in need
ASAM supported the urgent needs of families affected by the earthquake by dispatching relief items to the region, including tents, food, water, diapers, sanitary pads, wet wipes, and sleeping bags. The distribution of the relief items to vulnerable earthquake victims in particular who have been identified through a needs assessment is performed under the coordination of AFAD. Needs assessment, psychosocial support, health counselling and child protection activities are conducted by ASAM staff specialized in the field. ASAM continues to provide tents and containers and to deliver humanitarian relief items in Hatay, Kahramanmaraş, Adıyaman, Gaziantep, Şanlıurfa and Adana.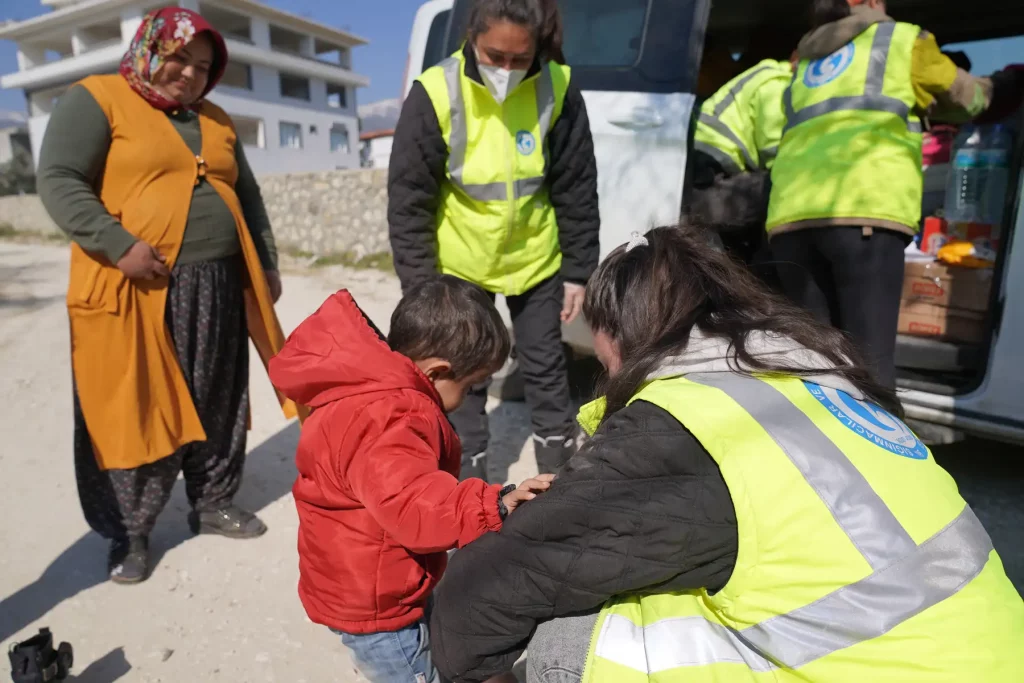 Psychosocial support activities continue
ASAM Teams continue to carry out activities to reduce the trauma and improve the wellbeing of persons affected directly or indirectly by the major earthquake disaster that has taken place. ASAM Psychosocial Support Teams also work and conducts their activities in the tent areas formed by AFAD, AHBAP and İzmir Metropolitan Municipality.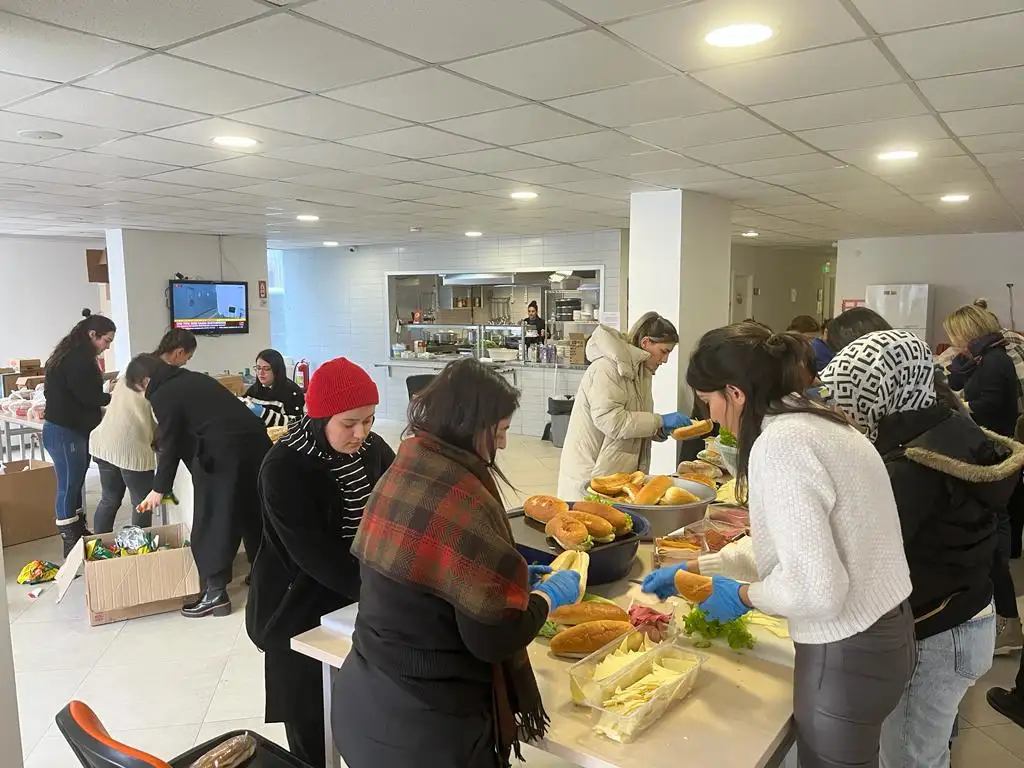 ASAM General Coordinator İbrahim Vurgun Kavlak: "Over 700 ASAM staff are present in the earthquake region"
Indicating in the video interview conducted by the Association of Civil Society Development Center (STGM) that we are faced with a serious crisis and disaster, ASAM General Coordinator İbrahim Vurgun Kavlak expressed that they reached the field swiftly to provide search & rescue and humanitarian aid activities. Noting that they focused their search and rescue efforts on Hatay due to the critical situation in that area, Kavlak stated that ASAM Canine Search and Rescue Team rescued 30 persons from the rubble. Kavlak pointed out, "We are intensifying our works further with over 700 staff members. We are delivering humanitarian relief items to the earthquake victims after conducting a needs assessment. We have also started providing interpretation support to the teams having arrived from abroad. There is also a growing need for psychosocial support and we will continue to work with all our power to eliminate the deficiencies in the region".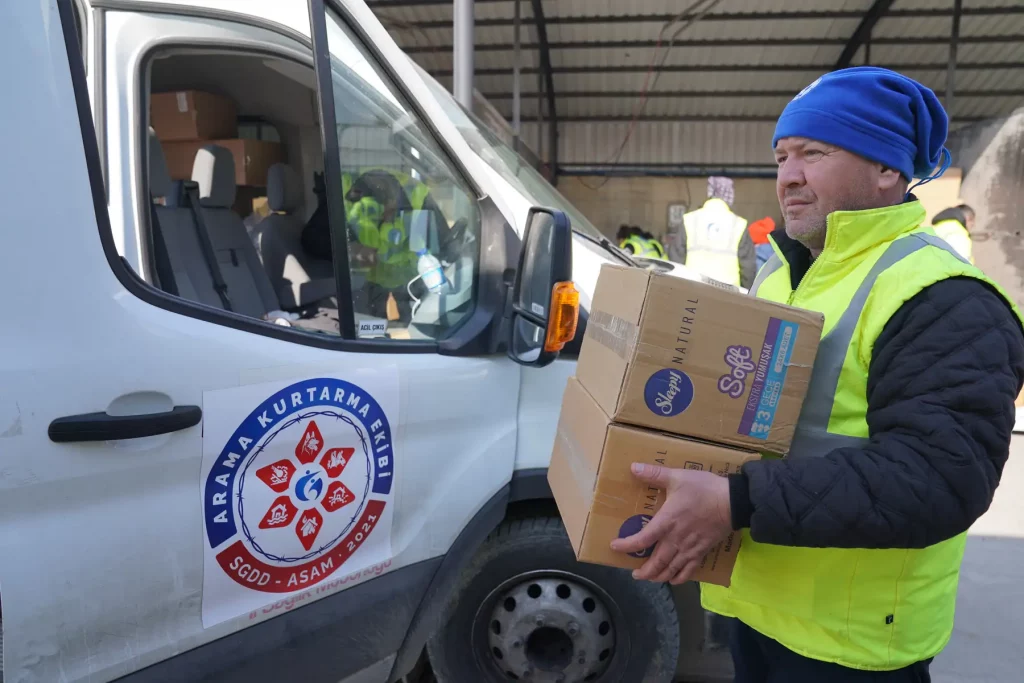 The world has rushed to help Türkiye
More than ten thousand international search and rescue workers who came to Türkiye from across the world provided assistance. Interpreters working at ASAM provided interpretation support in English, Arabic, French, Spanish and Ukrainian to the search and rescue teams coming from abroad.