Nilüfer sang her most popular songs for the children, entertaining the child earthquake victims. Cheered up by the music, the earthquake victim children were able to forget about their worries, at least for a short time.
In our ongoing efforts to find solutions to the problems faced by those affected by the earthquake and assist in meeting their basic needs, one of our most important areas of work in the quake-hit region is the well-being of children. Witnessing the earthquake, losing a family member, or witnessing the injuries of family members has traumatic impacts on children's worlds. Through psycho-social support-based activities held in Child Friendly Spaces established by ASAM in the earthquake-affected region, children are given the opportunity to express themselves.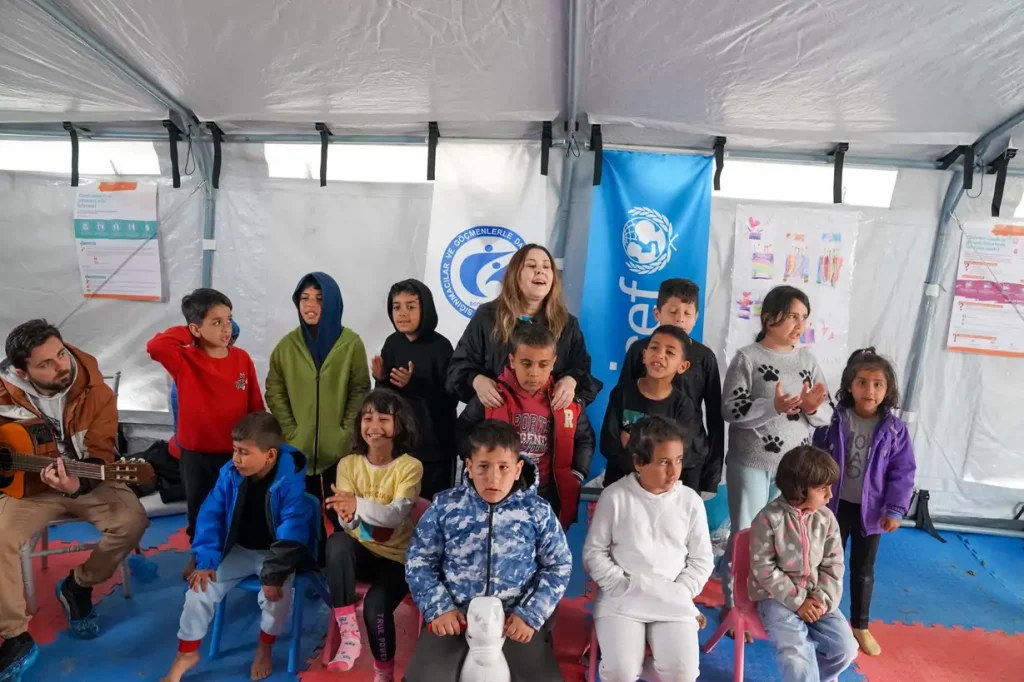 The Healing Power of Music
Music workshops organized in Child Friendly Spaces are one of the methods employed to help children overcome the trauma they have experienced. Nilüfer, who paid a surprise visit to the children who recovered through the power of music, sang her most popular songs with them, giving them a memory they will cherish for the rest of their lives.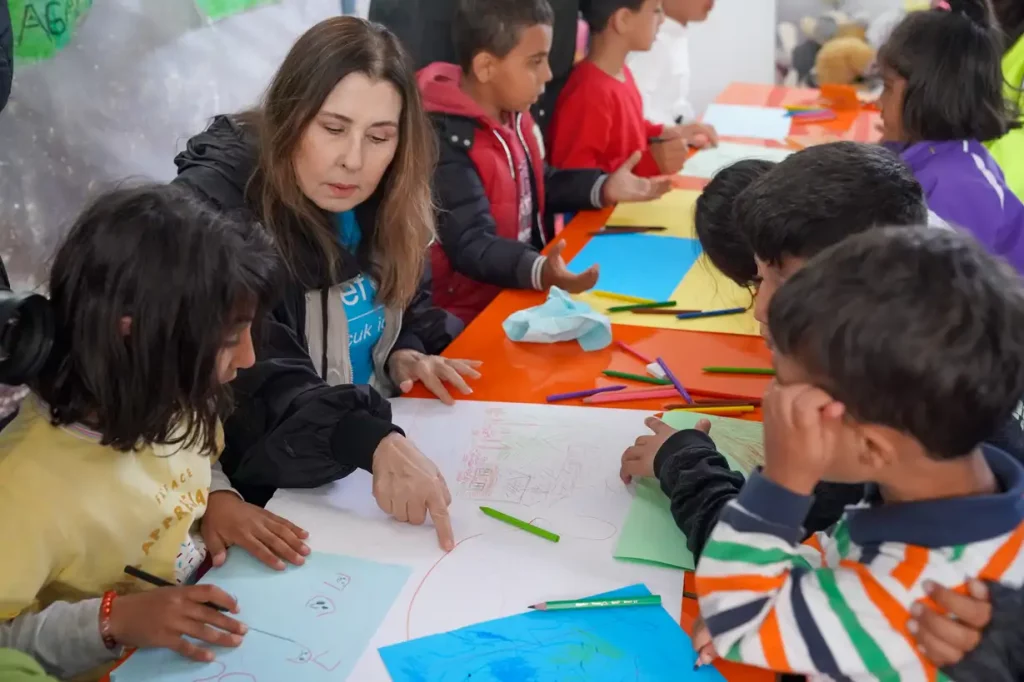 After singing songs with Nilüfer, the children used colorful paints to depict their dreams on paper.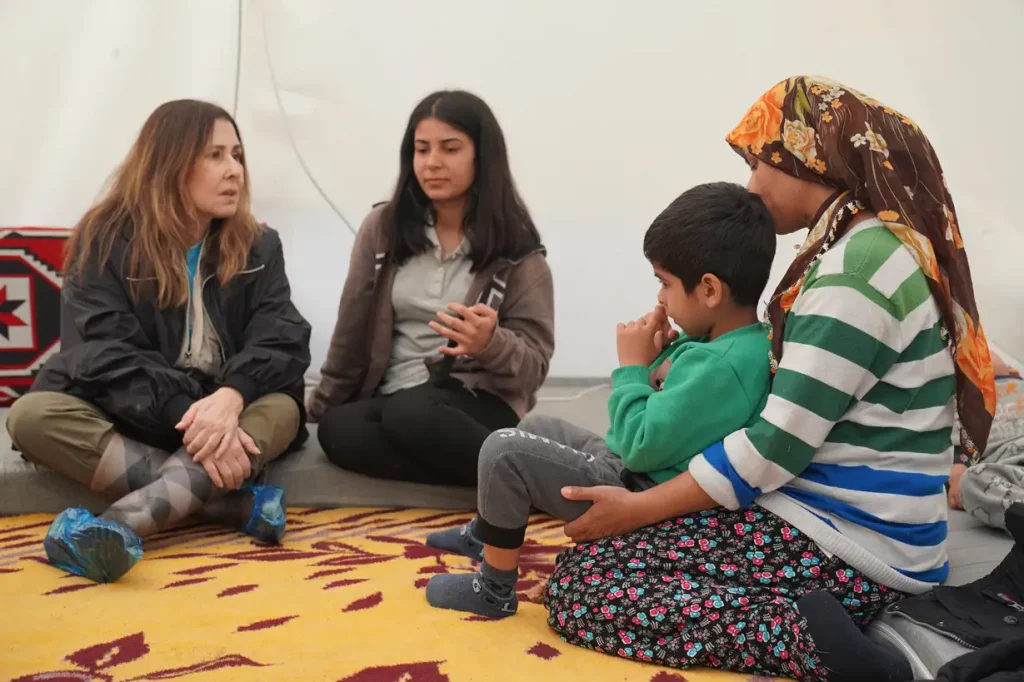 Visiting the tents of families affected by the earthquake, Nilüfer listened to the earthquake survivors' accounts of the difficult experiences they are going through, and joined in their pain.